How we work
Introduction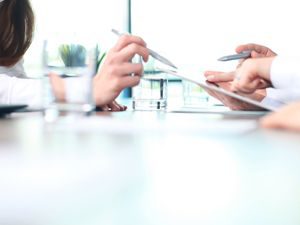 InovoTech is a leading global IT services company which provides consulting, implementation, business transformation and operational solutions for clients across the globe. We bring together the world's best technologies to address critical client business imperatives.
Who we are
We facilitate enterprises through our responsive development teams and resourceful application architecture. Inovotech has been catering leading organizations across the globe through its tailor-made solutions. We offer Custom Software Development, Mobile App Development, Web Portals, SharePoint, CRM Consulting and Business Intelligence. Our custom made software packages effectuate all the clients' requirements. We work to develop a deep and holistic understanding of the requirement and envision new ways to coordinate experiences across multiple channels to deliver goods and services in the best, cost-effective and optimal way.
Furthermore, we have an ample experience in Media and Entertainment, Energy, Manufacturing, Health & Education, Transportation & Logistics and are always looking forward to new opportunities that would broaden our minds.
What we do
Our experts collaborate with customers to understand their business processes, and applications to deliver them with robust application maintenance solutions. Our solutions help customers cut cost, minimize risk, and achieve enhanced ROI from their IT applications.
The strength of our Application Development and Maintenance services originate from the distinguished program management and a record of successful delivery for clients. Moreover, our services leverage alliances with leading software companies and high quality process standards.
With ample focus on quality, our technically skilled specialists know the game of business and deliver successful solutions that accord with all the specified requirements while invariably staying within time and budget limits. Along with full-cycle custom software development, we provide software maintenance and platform-based customization.